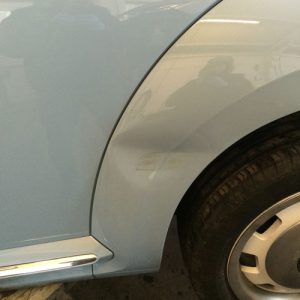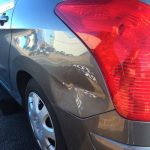 Whether it be a small annoying car park dent or a larger dent caused by an accident we are here to make them disappear.
Small dents that haven't broken the paintwork can often be lifted out using PDR (paintless dent removal) techniques. As a customer this is a fantastic option for you as the costs are much lower than a larger paintwork repair. It is also a very fast process meaning you can have your car back good as new in just one day.
Larger dents that have broken the paintwork or are in most cases larger than your hand will most often need to go through our full repair process. This involves either knocking the dent out from the inside or pin pulling the dent from the front. Once the area is close to its original shape it is then filled and sanded to the correct shape. The fixed panel area is then primed. Once cured the primer is then sanded completely smooth. The affected panel is then prepped and repainted. This process normally takes 3 days depending on the size of the repair to allow for correct curing times and a quality paint finish.